Welcome to CodeCup!
We offer you a challenging programming contest. Anybody can participate; there are no age restrictions or other special requirements. The CodeCup never charges entry fees.
In 2022 the game for the contest is Spaghetti. We have placed a description of the rules online. You can always watch a sample game being played.
To start playing with the game Spaghetti, you can download an interactor made by Emil Riedeman where you can play against yourself or other programs, by running the spaghetti.jar in the zip file.
This is an invitation for Dutch high school students to take part in the olympiad in informatics.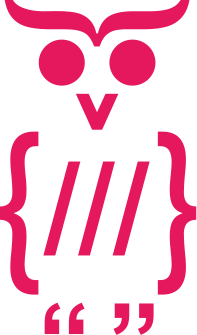 Ben jij scholier? Doe ook mee aan de Nederlandse Informatica Olympiade!
Competition
After you login in to the CodeCup system you can submit your program. You can find the submission section under "My submissions". Your submission will be tested automatically against our sample players to ensure that it follows the rules. After passing this check your program is ready to compete! Note that your program must be capable of playing both as blue and red.
We will hold test competitions every three weeks starting at the end of September. In these competitions you will see how your program performs against other players. You can follow the complete games and use this information to improve your strategy.
The official Spaghetti competition has been scheduled for January 22nd 2022.
Testing at home - Caia
The CodeCup Team enables you to test your program at home. Our testing software is free and enables you to organize competitions at home without involvement of other people. The software to play at home is called Caia. It works in the same way as our contest software. By hosting your own local competition you can test and improve your program in a fast and easy way. Download Caia and start today!
News
On 14 November we have published three new Caia tarballs. Since some time ago it was possible to run Caia in Windows. The code for this is written by Frank Meert. The distros with the Windows executables for the three players and the referee are now published in the Caia section. With the release of the new MacBook Pro ARM machines we now also have a second osx-arm distro.
---
We are proud to announce that we publish the new CodeCup game Spaghetti for 2022. As mentioned in the forum we have had a delay in publishing, we are so sorry for that. Spaghetti is a game that was popular on USA universities in the sixties. Read more about this in the Rules section for the Black Path game. We have adapted the rules somehow so that we think Spaghetti is challenging as a CodeCup game. As last year, your program has 30 seconds of thinking time. New is that your program may use 2 GB of memory! Have fun and have success!